RailCycler
2021-04-29 00:00:00
This program has gone offline.


This is a more traditional mlm game program. They created a company forced cycle 3 level program where you are automatically upgraded thru the first 2 levels and actually receive a payment when you complete the 3rd level. The company forced cycler is a system where you can earn passive income by purchasing one position in the system. Their system doesn't need personal referrals, the system runs automatically and you don't need to do any work. When a new member join cycler they automatically go after you and push you up.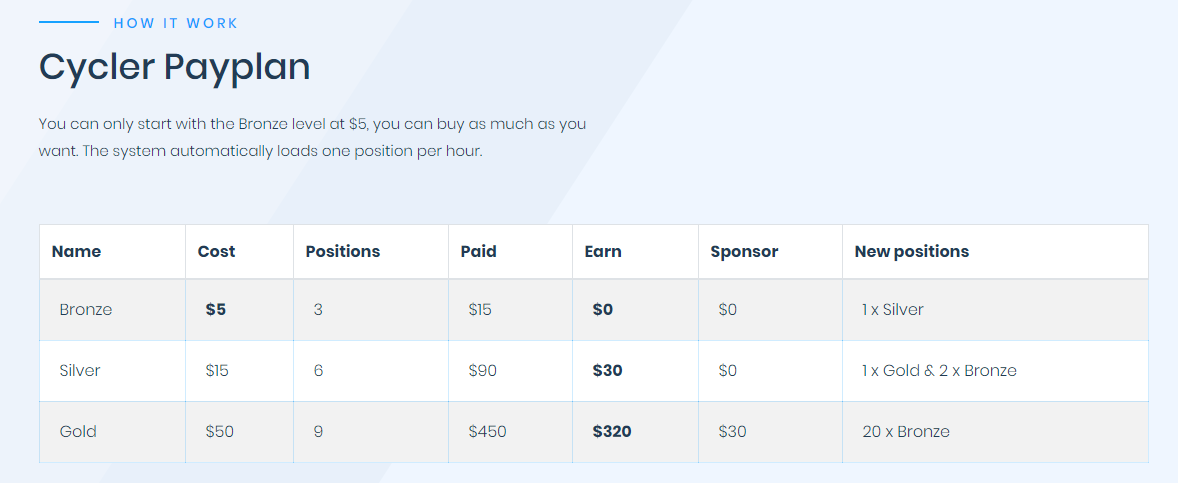 They also do have a very basic affiliate program where you can promote and earn $30 per referral cycled position.
Our position on this is to take some caution as most programs that promise payments with "no work" are ones you have to enter at your own risk. But at an only $5 fee it is only costing you a cup of coffee and a doughnut for the hope of earning something in the future. So why not give it a try?