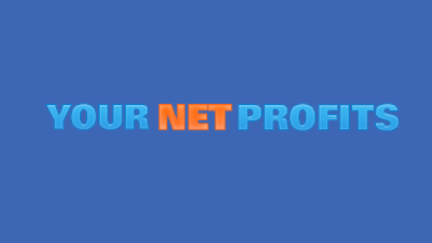 YourNetProfits
2020-07-29 00:00:00
YourNetProfits was supposed to be a completely innovative joint venture platform where when you make a deposit into the system, you receive part ownership of our website media network which generate passive residual profits for you on an hourly basis! Unfortunately, it lasted only a month and then imploded taking all commissions with it.

Launched in July 2020

The basis of their program is that they pay .15% per hour on your deposit and it continues to earn for a lifetime. The program is simple to understand and took off very quickly.


=> Get PAID 0.15% Every Hour For Lifetime ie is; 3.60% Daily!
=> Get PAID ROI Profits Of Your Investment in 1 Month Approx For 720 Hours!
=> Rest All is 100% Pure Profits You Enjoy Lifetime!
=> Get PAID Multiple Times Per Day Anytime You Want!
=> Internal Exchanger To All Crypto Currencies Of Your Choice!
=> Instant Withdrawals At Your Will!
If You Invest $100, Get Paid $0.15 Hourly, $3.60 Daily, $108 In 30 Days, $216 In 60 Days
And You Keep Earning Lifetime!!!

As stated this program took off well and paid out immediately in the first week. But unfortunately then it ran into multiple website issues with the back office in early Aug 2020. The site failed to login individuals in for multiple days and when you did get logged in it might show someone else's account information. This resulted in all withdraw requests to be placed in a "Pending" status.

We seen a good possibility here and promoted the program heavily the end of July. But given the extreme RED FLAGS that started coming up we stopped promoting this program in mid Aug 2020.