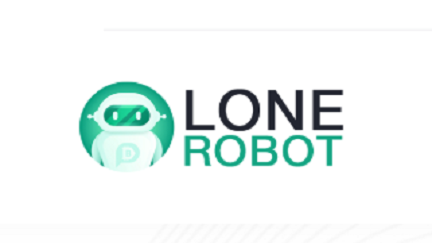 Lone Robot
2020-07-12 00:00:00
LoneRobot bills itself as the first fully automatic cryptocurrency buying and selling robot 24 hours per day. LoneRobot will help you get passive income from 0.5% to 4% daily.

Launched in May 2020

LoneRobot will allow your investment to immediately begin to work, and all interest will be calculated quickly and on time. One of the positive features listed on their site is that the bot is configured so that it can not bring loss during the day by more than 0.5%. As soon as the robot sends us a notification that the daily income was -0.5%, our team will take the bidding in its own hands, and the bot will go into the timeout for 1 day. As with any trading, losses can occur and having at least some form of a stop loss is necessary.

The also offer an Affiliate program. If you recommend their site to your friends and relatives, and they recommend them to other friends,you will receive up to 10% commission from the 3 level affiliate program of their deposit amount.

After a few initial introductions to this program we did not hear any more on it and decided not to participate.